1.
Why Is It Important to Have a Good Gaming Chair?
In today's fast-paced world, the simple act of sitting has become an integral part of our daily routine. Have you ever taken a moment to ponder just how much time we spend sitting each day? Most of us spend almost half of our time sitting each day. From the moment we wake up to the time we go to bed, we find ourselves relying on this seemingly mundane activity more than we realize. Whether you're working from home, attending meetings, or simply catching up on your favorite TV show, sitting is the foundation upon which our modern lifestyle is built. Our chairs, a seemingly ordinary object, hold a significant role in our daily lives; thus, their importance should not be underestimated.
In a recent study conducted by the World Health Organization (WHO), a concerning revelation has come to light. It appears that our increasingly sedentary lifestyles have become one of the leading contributors to the rising mortality rates across the globe. Chronic diseases like heart disease, diabetes, cervical spondylosis, lumbar disc herniation, frozen shoulder, etc., have become increasingly prevalent among today's younger generation. This reminds us that living a sedentary lifestyle poses a threat to our overall health and the importance of choosing a good chair for prolonged sitting.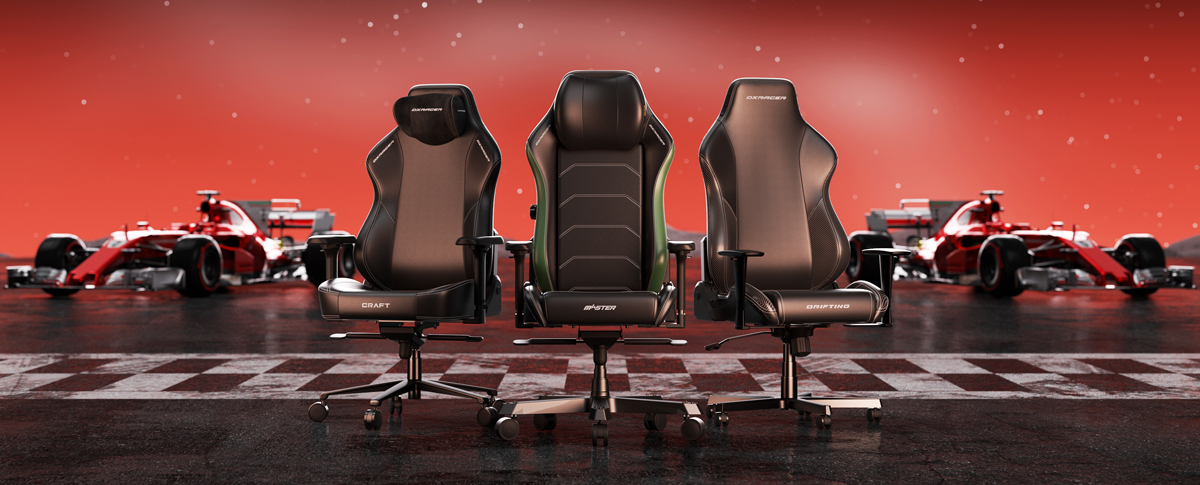 2. Why You Should Buy a Good Gaming Chair?
A computer chair has become an essential consideration for many individuals. The three main categories of computer chairs that dominate the market are office chairs, ergonomic chairs, and gaming chairs. There's no denying that this concept of ergonomics has gained significant attention and become a hot topic. Have you ever wondered what the term "ergonomics" really means? Is paying for gaming chairs a "stupid tax"?
According to a reliable source of knowledge, Wikipedia, ergonomics is a science-based discipline. It brings together knowledge from anatomy and physiology, psychology, engineering, and statistics and ensures that the designs complement the strengths and abilities of people who use it. Ergonomics aims to boost human efficiency, elevate comfort levels, minimize fatigue and injuries, and ultimately enable individuals to utilize products more efficiently and comfortably. Ergonomics is thus not limited to chairs that are referred to as "ergonomic chairs".
Well, it turns out that any product we use in our daily lives, including but not limited to a racing chair, a sofa, a gaming chair, or even a wheelchair, can be considered "ergonomic" if it's designed to reduce strain on our bodies and improve both our work efficiency and comfort. It can be asserted that ergonomics is a fundamental feature of all chairs, rather than being confined to a specific group of ergonomic chairs.
What factors should be taken into account when selecting a chair? And which chairs are the best?
A good chair should not only provide comfort, but also exhibit durability, stain resistance, and an ergonomic design. All of these features can be found in a good gaming chair to ensure a pleasant and long-lasting seating experience.
·Comfortable
Made with high-density sponges, gaming chairs provide perfect support for your body and reduce the pressure caused by prolonged sitting. With a gaming chair, you can say goodbye to those discomforts and hello to a whole new level of gaming experience.
·Durable
Quality gaming chairs are often built with premium and eco-friendly upholsteries that have excellent abrasion resistance and anti-aging properties. All parts (such as armrest, back support, hydraulics, etc.) have been rigorously tested to ensure they exceed all applicable international standards and last for years to come.
·Stain-resistant
Cleaning becomes a breeze with materials that are resistant to stains, water, and oil. These specially designed materials create a protective barrier, making it difficult for any pesky stains to penetrate the interior of the seat. Whether it's accidental spills, stubborn food stains, or even the occasional oil mishap, you can rest easily knowing that your gaming chair is up to the challenge.
·Ergonomic
A well-designed gaming chair takes full account of ergonomics, ensuring that it provides effective support to crucial areas of our bodies. Adjustable settings, including seat height, back angle, and armrest width keep you at your optimal level of comfort over lengthy gaming sessions. Doing so helps reduce the occurrence of lumbar spondylosis and more diseases, and safeguards our health in the long run.
How to define a "gaming chair"? Is it considered a gaming chair if it is used by a professional esports athlete?
Here, we focus on three fundamental aspects that help define a standard gaming chair: material, appearance, and function.
·Material
Gaming chairs are often built with a careful blend of top-notch materials, including steel frame, cold-cure foam, leatherette, and more. When it comes to meeting user needs, the choice of material combinations plays a crucial role. Each combination offers diverse comfort benefits and meets varying needs.
·Appearance
Most professional gaming chairs have a distinct look and color scheme. Not only can you choose from a wide range of pre-designed chairs, but you also have the opportunity to create a customized gaming chair that perfectly suits your needs and preferences. This allows players to showcase their individuality and build a gaming station that is truly unique to them.
·Function
Professional gaming chairs offer a level of multi-functions and flexibility that goes beyond what ordinary chairs can provide. With adjustable seat height, backrest angle, and armrests, gaming chairs allow you to seamlessly transition between different postures and find your ideal seating positions.
"You get what you pay for." When it comes to creating a good gaming chair that provides both quality and comfort, the production costs are anything but low. Presently, gaming chairs on the market are flooded with offerings that vary in price and quality. You should exercise caution when shopping for cheap, low-quality gaming chairs because they cannot guarantee your safety.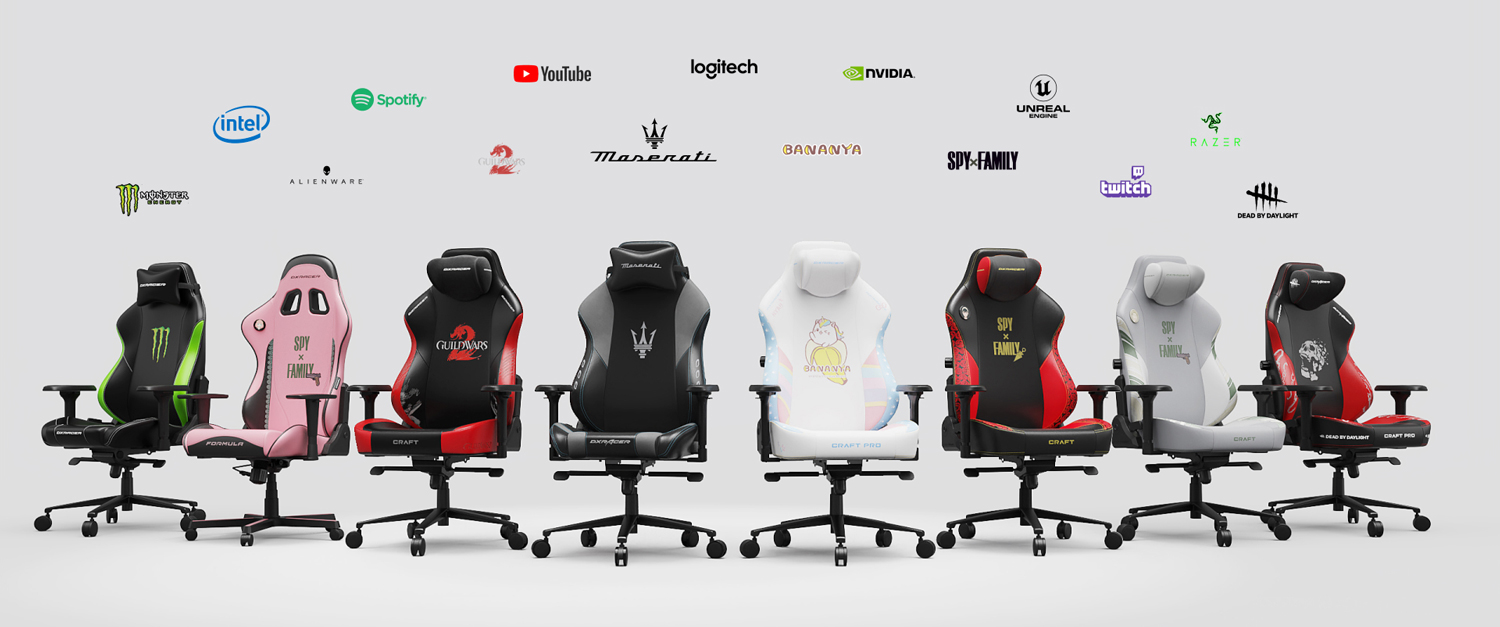 3. Why Choose DXRacer Gaming Chair?
1)We Started This
Prior to this, DXRacer's predecessor was a corporation specialized in designing and manufacturing racing seats. It collaborated with renowned racing equipment manufacturers worldwide to create top-tier seats prioritizing safety, durability, and comfort. DXRacer stood out as one of the few manufacturers capable of exceeding FIA standards in seat construction. With a dedication to professional expertise and craftsmanship, DXRacer invested a significant amount of time and resources. After three years of extensive research, development, and countless tests, the high-end racing chair underwent a transformative redesign, resulting in the creation of the most comfortable ergonomic gaming chair.
In 2006, DXRacer introduced the world's first gaming chair [Wikipedia], known as the Formula Series, marking a groundbreaking milestone in the gaming industry and establishing a legendary status for gaming chairs.
2) Professional Gaming Chair Brand
When it comes to top-notch qualifications and capabilities, DXRacer stands out from the crowd. As the pioneer in gaming chairs, DXRacer not only has built a world-class team, but also independent factories and advanced equipment. In addition, all DXRacer gaming chairs and accessories have successfully passed numerous international professional tests and certifications to provide users with top-notch products.
Through two decades of constant striving for perfection, we maintain a steadfast dedication to ongoing updates, innovation, and progress, ensuring that we never cease in our pursuit of improvement. DXRacer, a reliable and trustworthy brand, has solidified its position as an industry leader and managed to win the hearts of users worldwide.
3) Top Picks for Players Worldwide
The biggest names choose to collaborate with DXRacer. DXRacer sponsored renowned gaming tournaments like EVO, VCT, Bali Major, MLG, UMG, LPL, LCK, etc, and collaborated with top Esports organizations such as WE, NRG, SF Shock, Immortals, Faze Clan, SKT T1, Samsung Galaxy, among others. Notably, DXRacer partnered with prominent brands like Dead by Daylight, Spy Family, Monster Energy, Facebook Gaming, Sony, Razer, and Twitch to create custom seats. Its influence extended to Hollywood, making appearances in major sports, movies, and TV series, captivating a vast fan base. Remarkably, our sales have exceeded 6 million chairs in 56 countries, consistently setting new records in global sales. DXRacer has been a top pick for millions of users around the world.
4. How to Choose Your DXRacer Gaming Chair?
Step 1: Choose Your Series
1) Craft Series
The Most Comfortable Gaming Chair.
Designed with aesthetics in mind, the DXRacer Craft gaming chair infuses your setup with new vitality. It features a stereoscopic pattern which is flawlessly embroidered to bring gamers visual beauty. Enjoy the beauty of art and unmatched comfort. Every Craft is a masterpiece.
·2D Integrated Lumbar Support
·Height Adjustable Headrest
·Extra Wide and Thick Seat Cushion
·4D Armrest
·90°~135° Reclining Backrest
·Extendable Footrest
·Multi-functional Tilt Mechanism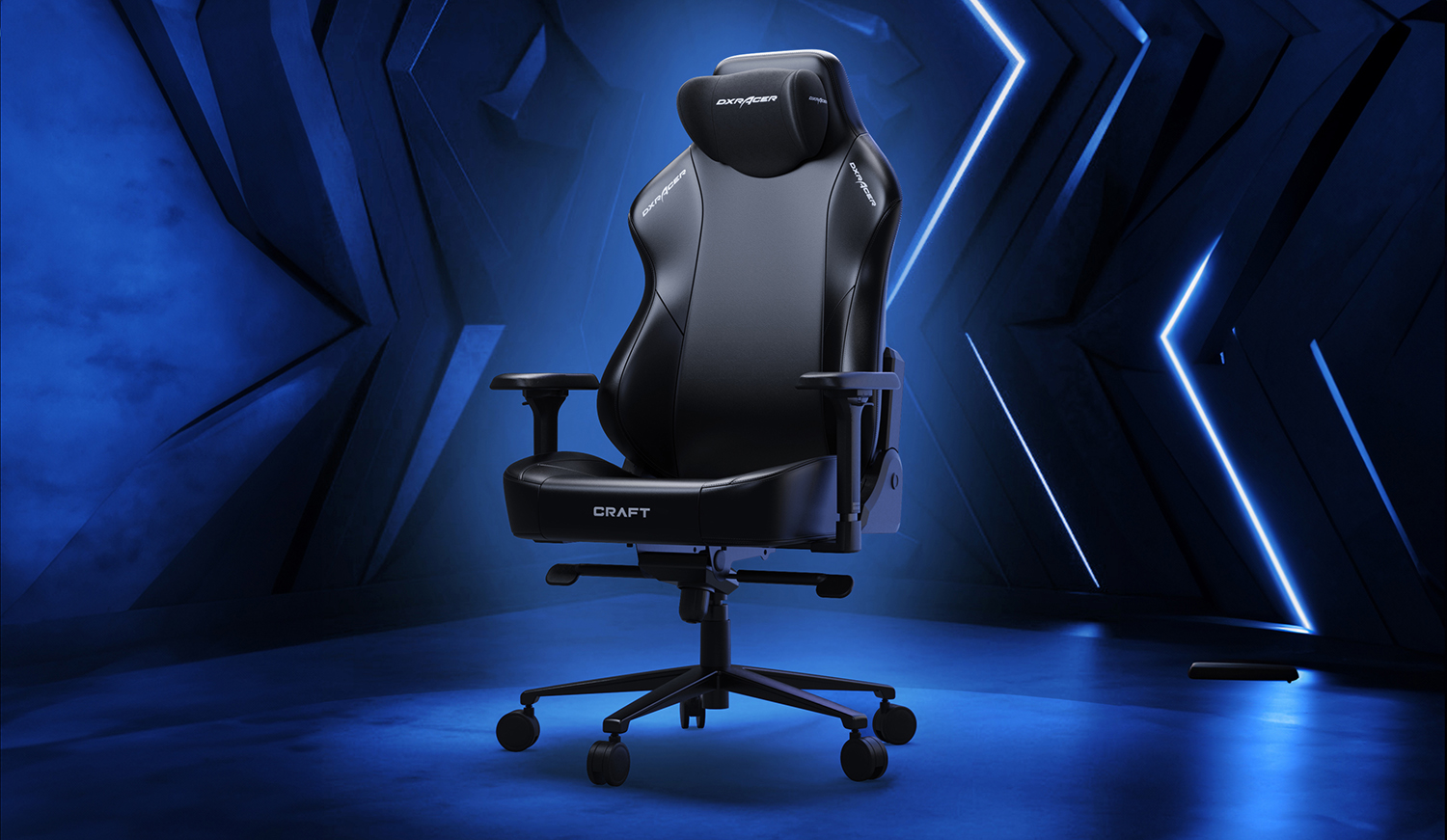 2) Master Series
Ergonomic Office Gaming Chair
The DXRacer Master provides gamers and office workers with exceptional comfort and support for prolonged sitting. Change your gaming world with innovative modular design.
·Height Adjustable Headrest
·4D Integrated Lumbar Support
·4D Armrest
·135° Recline Angle
·Extendable Footrest
·Swappable Seat Cushion
·Upgraded Parts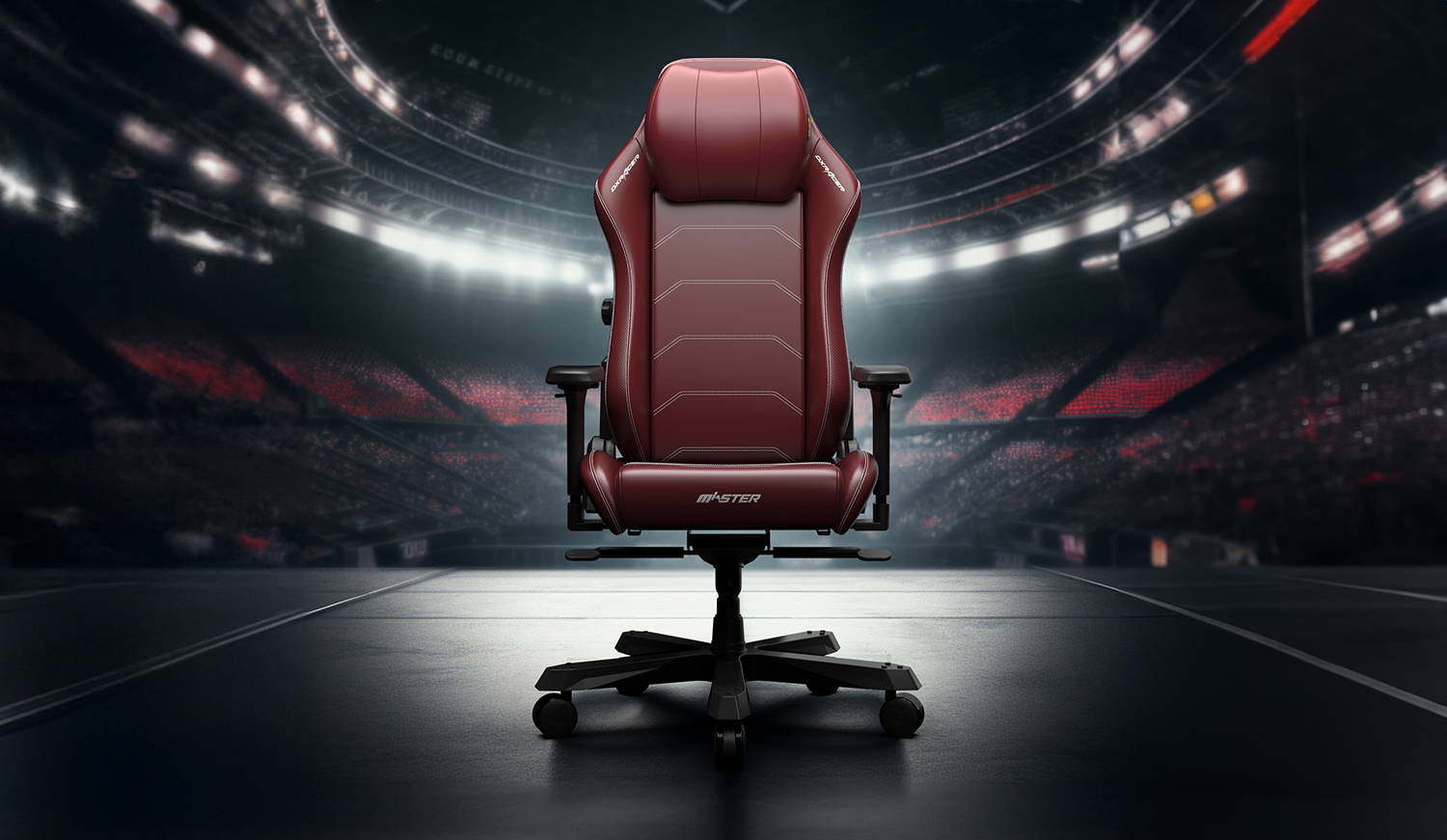 3)Drifting Series
Racer Gaming Chair
Inherited by the best features of racing seats and ergonomic design, Drifting racer style gaming chair can perfectly match your setup's style and help you dominate the gaming world.
·Winged Seat Cushion
·Cooling Gel Foam Headrest
·Curved Lumbar Pillow
·Cold-cure Foam
·3D Armrest
·Conventional Tilt Mechanism
·Premium Parts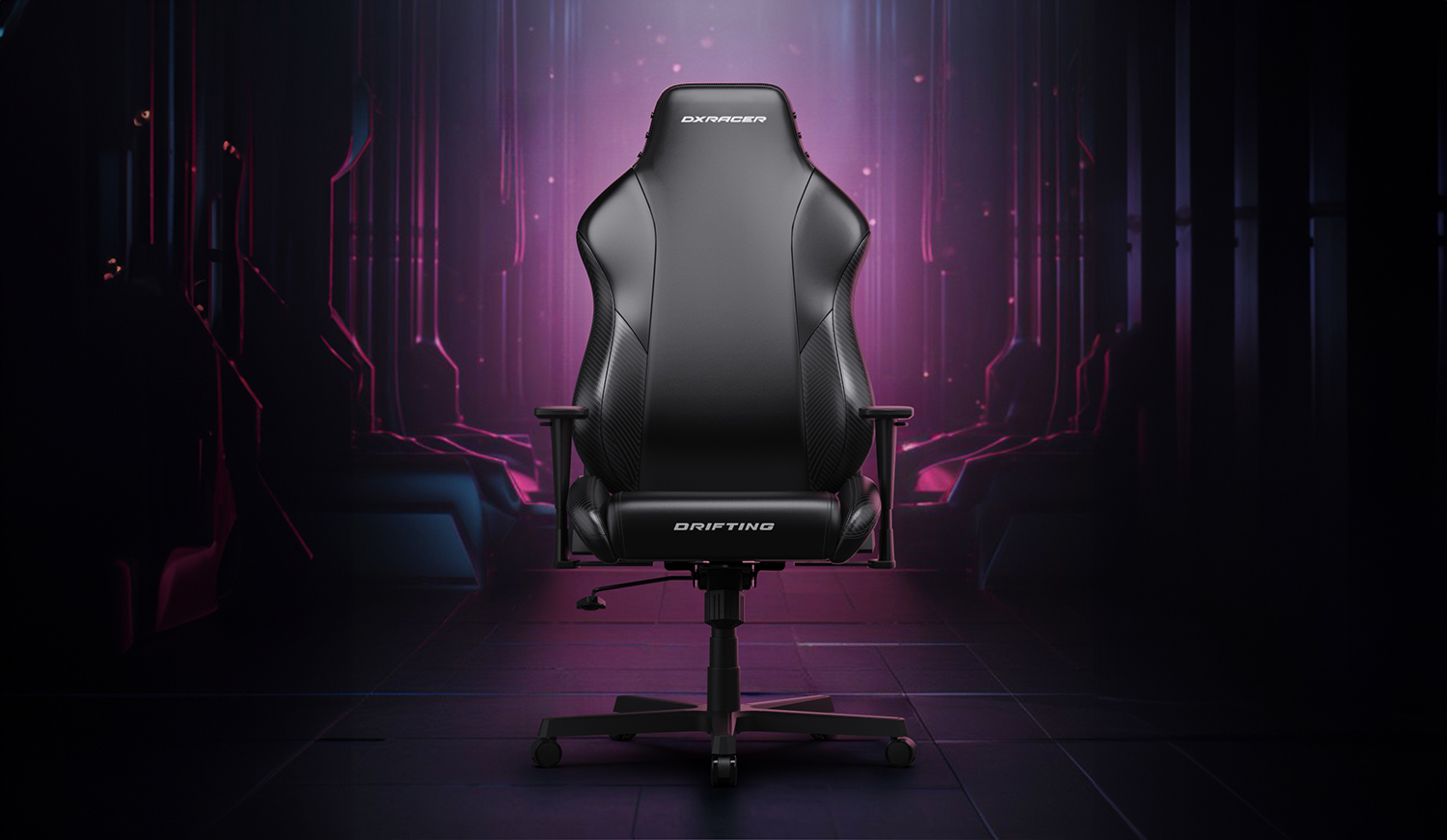 Step 2: Choose Your Size
The DXRacer gaming chairs come in two sizes (Regular/L and Plus/XL) to allow you to find the perfect fit for your body. If you're in between sizes, go up a size for more space.
·Regular / L Up to 255 lbs | Up to 6'1"
·Plus / XL Up to 275 lbs | Up to 6'3"
Step 3: Choose Your Upholstery
·EPU leatherette—Eco-friendly, durable, and resistant to wear and tear.
·Microfiber leatherette—Luxurious feel, breathable, and stain-resistant.
·Silicone Leatherette—Eco-friendly, healthy, and durable.
·Suede fabric—Gentle touch, durable and commonly used.
·Water-resistant fabric—Highly resistant to water, skin-friendly and easy for maintenance.
·Woven fabric—Double-sided softness, resilience and long-lasting.
Step 4: Choose Your Color
·Classic Editions. Such as Black, Balck & White, Balck & Red, Grey, Red, Green, Violate, etc.
·Special Editions. Such as Guild Wars 2, Dead by Daylight, Bananya Cat, etc.
·Esports Editions. Such as Immortals, NRG, Shock, Bali Major, etc.