What DXRacer is for you? Comfort is not a one size fits all item. We have plenty of different body shapes, heights, preferences, and weights. That means when you're picking out a chair, especially one, you will be in for long hours. You want to pick out the best size for you! We're going to break down all the current available series of DXRacer chairs to help you find the best fit for yourself!
The numbers we are giving are recommendations for peak comfort and longevity.

The right size is critical as you want to sit correctly and comfortably. Our chairs encourage proper sitting posture, and sitting in one that is too small or large may mean sitting in an improper position.
First up are chairs that support users below 6'0. These are our most traditional and popular racing-style chairs. The Formula Series is one of our originals. It is the smallest in height among our chairs and has more room than other traditional racing chairs. Our P or Prince series was inspired by our Formula series while supporting another inch for height with a deeper seat base. The Racing Series is up next with two versions. Both versions support users up to 6'0, but the pro series holds more weight and is a slightly more hugged fit.

Second up, our most popular category, is chairs that support users 6'2 and up to 275 lbs. These chairs all feature modular support as a bonus. The G Series is very similar to the Racing Pro but supports two more inches in height and has more space armrest to armrest. The Air features a flat base to allow for more sitting positions and room while also having a deeper seat. The King is the widest chair in this group, with plenty of space and a deep base. The Master is a snugger fit in a slick office chair style.

The last group is our big one—the DXRacer Tank Series. The largest chair we have, it supports users up to 6'6 and 400 lbs. Outside of seat depth, it is the leader in every category.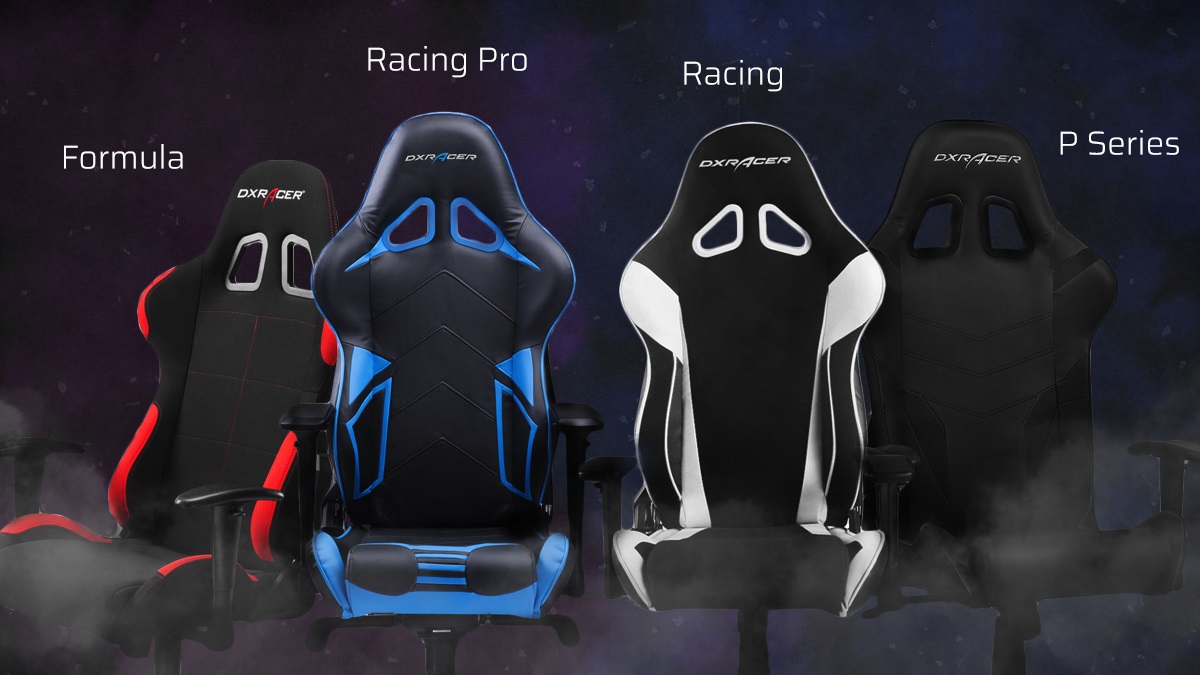 PU – PU Leather is a softer synthetic leather that is smooth to touch. It is the most similar to genuine leather of our base synthetic leather types.
PVC – PVC leather is not as smooth as PU leather but is more durable and stain-resistant. It is a stronger and more durable material to prevent wear and tear for longer.
Microfiber – This is our softest and smoothest leather. Our premium microfiber leather is long-lasting and silky to touch. It provides an extra layer of luxury.
Traditional Mesh - our traditional mesh is soft to touch while also very durable. It gives you a more breathable experience while also being comfortable and supportive. It is very similar to most traditional office chair cushions.
Air Mesh – The mesh on our DXRacer Air chairs is made from recycled materials with durability in mind. The most breathable experience in gaming chairs!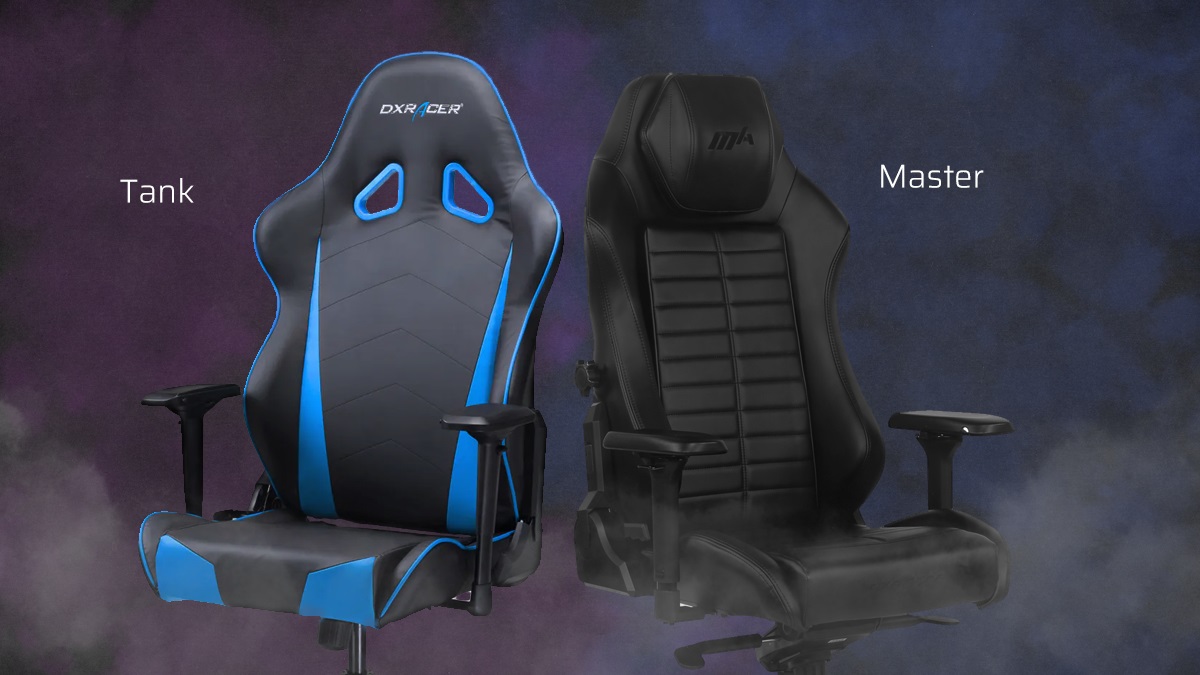 The last primary consideration is style. Do you want something with that gaming chair look or something more in an office setting like the DXRacer Master and Air? Or would you want a mix like getting a gaming chair in all black to more fit an office aesthetic? That choice is your preference entirely, as we try to find colors that fit most setups. If you don't see a color you want, be sure to reach out on social media!

We consider these the three main items that help find the best chair for your comfort and style. There are always more factors to consider like accessories, modular parts, and price. So make sure to browse all our chairs deeper once you feel you're on the right path.
For a recommendation, always feel free to message us via social media or email us at marketing@dxracer.com.