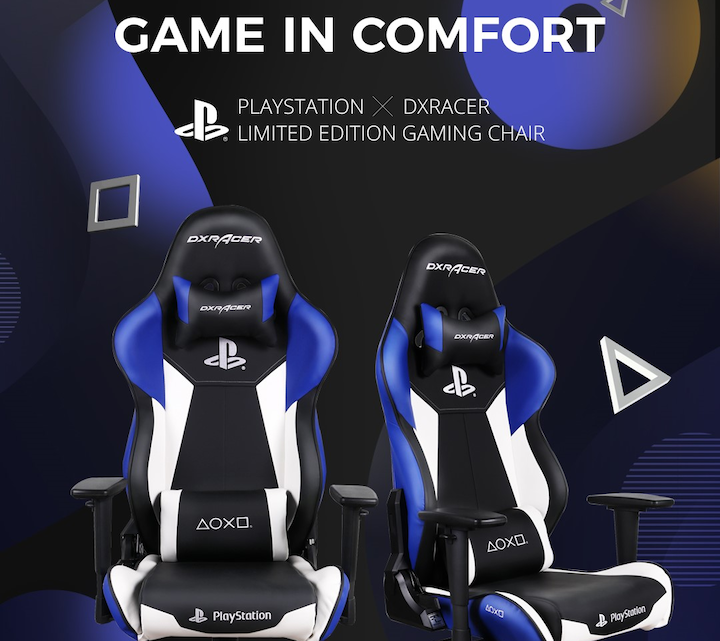 Whitmore Lake, Michigan – October 20th, 2020 –

Remember the Limited Edition SONY Playstation chair you folks have been asking us about?

Yup, it's now official and on sale on our USA website- www.DXRacer.com/SONY. For our Canadian friends, do stay tuned.

Don't blink, get your orders on before this limited edition is sold out and match it with your brand new sparkling PlayStation 5.

Visit www.DXRacer.com/SONY to purchase.
Media enquiries – Shann.Ng@DXRacer.com.